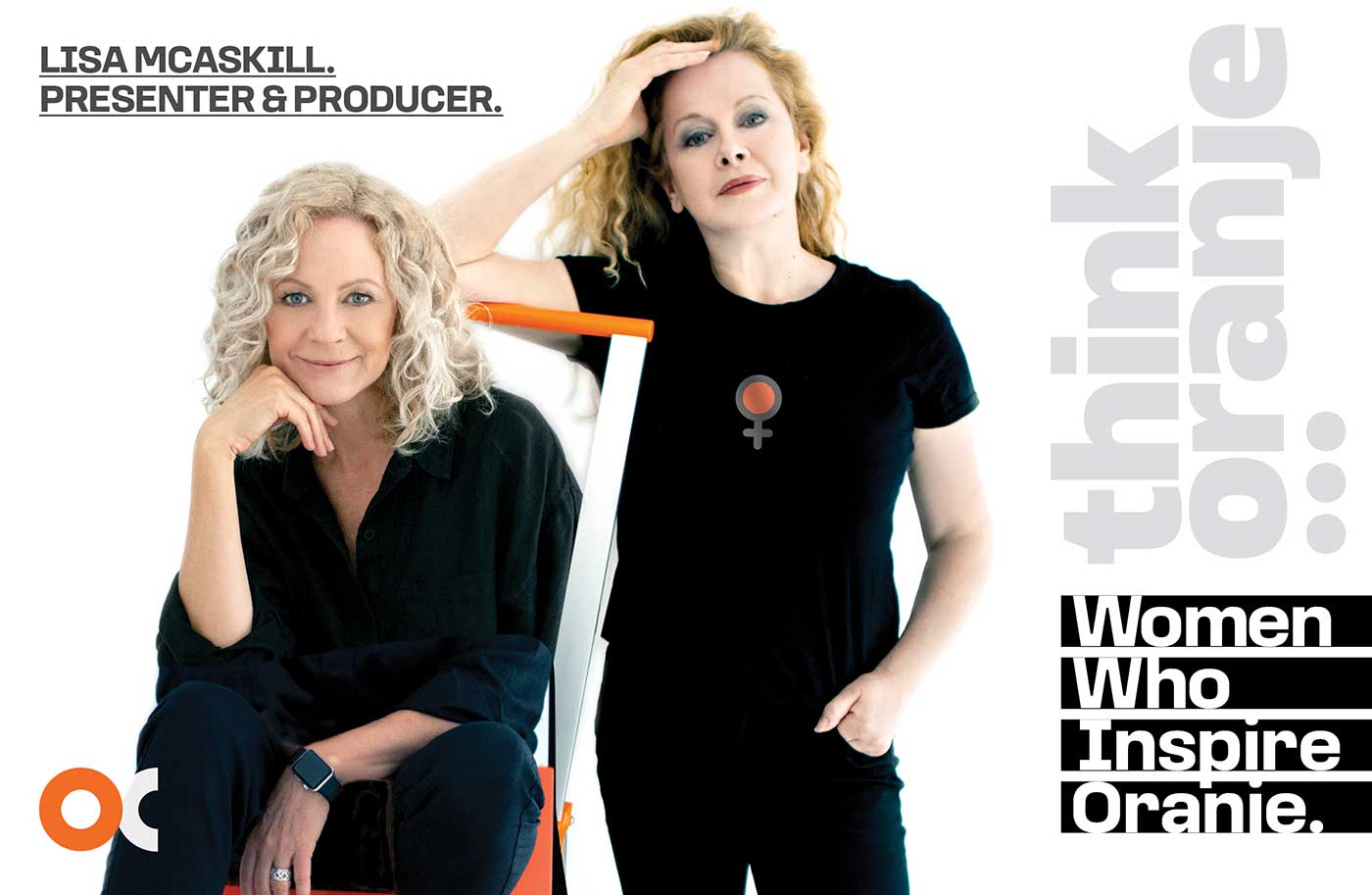 Sun Jan 23 2022
Lisa McAskill
TV Personality, Producer and Long-Time Friend
Lisa McAskill is a name and a face you probably know well, especially if you're in Adelaide. Her memorable role as presenter of Channel Nine's Postcards had her gracing our screens for 14 years.
But her relationship to Oranje goes far deeper. Melinda originally met Lisa during her modelling career in the 90s, while also studying at uni. Over the years, Melinda and Lisa have created collaboratively on many projects including significant fundraising for the arts, national advertising campaigns, and their own brand developments.
She has been coaching budding TV and online presenters in her business – Lisa McAskill Presenting – for the past 10 years and is a master at getting people to relax and present naturally on camera. Melinda being one of them!
Lisa is now using her years of industry knowledge as a producer and director, creating and delivering compelling and engaging video content for her production company Fever Pitch Films. Highlights so far have included a series of videos for Crowne Plaza Adelaide, TVC's for Audi Solitaire and Volkswagen and most recently a contract with Tourism Australia to creating for 50 tour operators in South Australia.
Her guiding philosophy has been "A candle loses nothing by lighting another candle" in the competitive world of media Lisa has always been prepared to share her skills and knowledge to empower other people to be successful in the pursuit of their dreams.
Lisa's values are so strongly aligned with Melinda's. Particularly with their passion for doing good in the community, especially women in business. It's hard to summarise her effervescence but being around Lisa there is such a strong synergy, she exudes a feeling of deep connection alongside trust, honesty, kindness and determination.
With Melinda and Lisa, there's simply a natural affinity and a truly collaborative partnership.
#TelstraBestofBusinessAwards #acceleratingwomen
#womensupportingwomen #womensupportingwomeninbusiness #womeninbusiness #creativeindustries #creativeagency
#womenwhoinspire #womenwhoinspireoranje
#Telstra #creative #content #director #producer #video #production #femaleentrepreneur #womenempowerment #womenempoweringwomen
#givingback